Samaritan Announces 2024 Celebration of Life Gala
Samaritan Announces 2024 Celebration of Life Gala
Jack and Barbara Tarditi, Kyle Ruffin, and Marcum, LLP Named 2024 Honorees Mindy Holman and Frank Biedeman Named Honorary Gala Committee Co-Chairs
Mt. Laurel, NJ – Samaritan announced it will hold its annual Celebration of Life Gala, presented by Holman Enterprises, on Saturday, February 10, 2024 at 6 p.m. at the DoubleTree by Hilton in Cherry Hill, NJ. The annual fundraising event celebrates Samaritan's 43 years of providing an expanding range of life-enhancing care to more than 11,000 families annually throughout Atlantic, Burlington, Camden, Gloucester and Mercer counties.
"As our premier event, the Gala allows us to honor our mission to serve, while recognizing all of the generous people who make our organization uniquely Samaritan – team members, volunteers, Board members, community partners, supporters and advocates and, most importantly, our patients and their families," said Phillip W. Heath, president and CEO of Samaritan.
This year's Gala will feature delicious food, live music by Masquerade, dancing and more! The 2024 Gala Committee is led by Honorary Co-Chairs Mindy Holman and Frank Beideman, both of Moorestown, NJ and longtime Samaritan supporters and civic leaders.
"Mindy and Frank are passionate advocates for Samaritan and visionary leaders, making them the perfect choice to lead this year's Gala committee," added Heath. "Along with their fellow committee members, they are dedicated to raising awareness of Samaritan's work throughout the community while making this year's Celebration of Life event our best yet."
Each year at the Gala, Samaritan honors individuals and organizations who are dedicated in their service to Samaritan, as well as the greater South Jersey community. Samaritan is proud to announce its 2024 honorees:
Jack and Barbara Tarditi, of Haddonfield, NJ
Kyle Ruffin, author of "In Stroke's Shadow: My Caregiver Story," of Hainesport, NJ
Marcum, LLP, of Mount Laurel, NJ
"Jack and Barbara, Kyle and the Marcum team are all long-time members of the Samaritan family and dedicated supporters of our mission to provide the highest quality, compassionate care in the region," continued Heath. "Their commitment and generosity ensure that Samaritan continues to expand and grow to allow us to increase access throughout the region and beyond, so that we may help even more people in more ways."
To further support fundraising efforts, Samaritan's Gala will once again feature:
Delightful Dining Raffle – sponsored by Innovative Benefit Planning, this unique raffle offers the chance to win 12 $100 restaurant gift certificates (valued at a total of $1,200) to some of the area's finest eateries, for just $10 per ticket. Two raffle winners will be announced during the Gala.
Virtual Online Auction – featuring a variety of specialty items for bid, from trips and travel packages to gift baskets, sports memorabilia, brand-name items and more. The online auction will open for bidding on February 4, 2024.
Tickets for the Delightful Dining raffle and access to the Online Auction are available at https://link.edgepilot.com/s/c8be046e/JKpp840JOkaiXYb6UaMJUQ?u=http://www.samaritannj.org/Gala.
Individual tickets for this year's Gala are $275 each. All proceeds from the evening, including the Delightful Dining raffle and online auction, will support direct care for Samaritan patients and their families throughout South Jersey.
For additional gala details, tickets or sponsorship information and deadlines, visit https://link.edgepilot.com/s/c8be046e/JKpp840JOkaiXYb6UaMJUQ?u=http://www.samaritannj.org/Gala or contact Katelin Spooner at (856) 552-3239 or KSpooner@SamaritanNJ.org.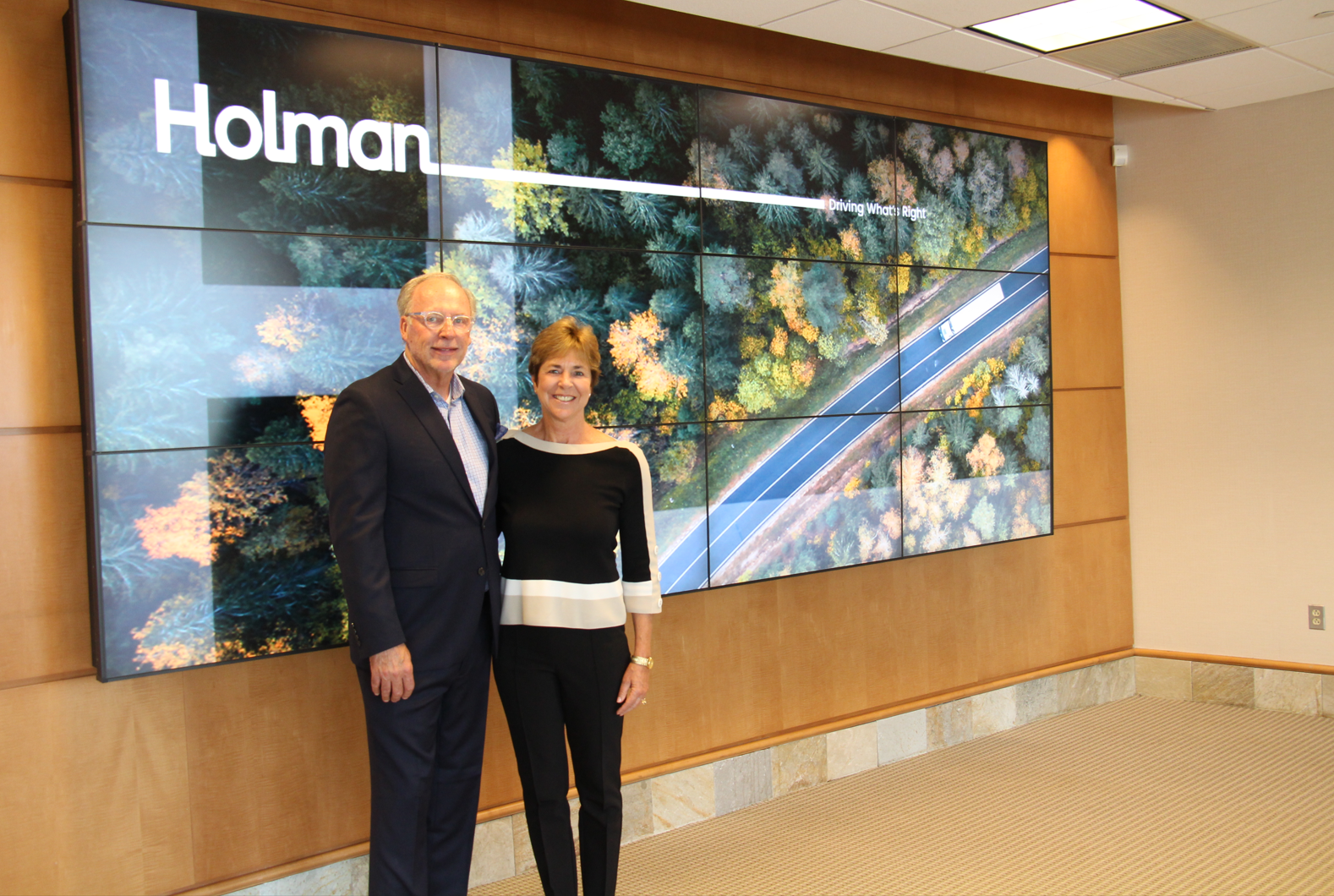 (L to R) Frank Beideman and Mindy Holman of Holman Enterprises, Samaritan's 2024 Gala Honorary Co-Chairs. Holman Enterprises, a Samaritan Gala sponsor since 2008, is again generously serving as the Presenting Sponsor for Samaritan's Celebration of Life Gala on Saturday, February 10, 2024.
About Samaritan:
Samaritan is a not-for-profit, independent organization locally founded in Moorestown, New Jersey in 1980 as one of the first hospices in the country. Samaritan is now one of the State's leading providers of hospice care, palliative (comfort) medicine, at-home primary care, grief support and counseling, advanced illness care, education and advocacy. Samaritan serves people in Atlantic, Burlington, Camden, Gloucester and Mercer counties who are coping with the stresses of aging, serious illness or grief wherever they call home. Samaritan also has two dedicated inpatient hospice centers in Voorhees and Mount Holly. Beyond the services covered by Medicare, Medicaid, and commercial insurance plans, Samaritan annually provides nearly $1M in donor-funded non-reimbursed care for patients and families in the South Jersey region. A thrift shop in Westmont also supports Samaritan services and programs. Samaritan is accredited by The Joint Commission; a member of the National Partnership for Hospice Innovation; and is a four-star hospice in the national We Honor Veterans program. For more information, visit https://link.edgepilot.com/s/c1e26b69/y1VLE3HdAUiJt9desIv-Ag?u=http://www.samaritannj.org/.